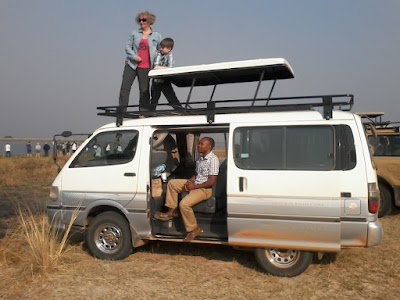 I am Jonan Aruho, a well trained and devoted Rwandan driver with an experience of over 20 years on the road. I have been hired as driver and guide for various travel compnaies that include Mumwe Safaris, ACODE Uganda to mention but a few.
I have attneded some of the best driving schools in Rwanda including Aparforme and trained with some of the best safari guide schools in Rwanda & Uganda. I have a valid driver's license that allwos me to operate small sedans, mid-sized station wagons, SUVs as well as minivans in Rwanda. I am very fluent in English, Lunyarwanda, Luganda, Swahili and a littel french.
Destinations traveled– I have explored several destinations in Rwanda including Kigali city, Kibuye, Gisenyi, Akagera, Nyungwe, Volcanoes park to mention but a few plus i do cross border safaris to Uganda with vast knowledge about popular destinations like Bwindi forest, Murchison falls park, Lake Mburo park, Mgahinga plus Queen Elizabeth national park. The experience i have gained over the years driving around Rwanda & Uganda makes me the perfect driver for hire in Rwanda if you are planning a Rwanda safari adventure, city tour, business trip or camping adventure.
Cars Driven – Land cruiser models including the safari land cruiser, safari vans, SUVs, sedans, minibus, motor bikes among others.
Are you planning to safari Rwanda, tour the city on business deal and require a proffessional and affordable driver for hire, choose Aruho Jonan and rest assured you will get where you are going safely, comfortably and arrive on time. To book Jonan as your personal driver in Rwanda, simply gte in touch with us by sending an email to info@rentadriverrwanda.com or call us now on +256-700135510 to speak with our reservations team.