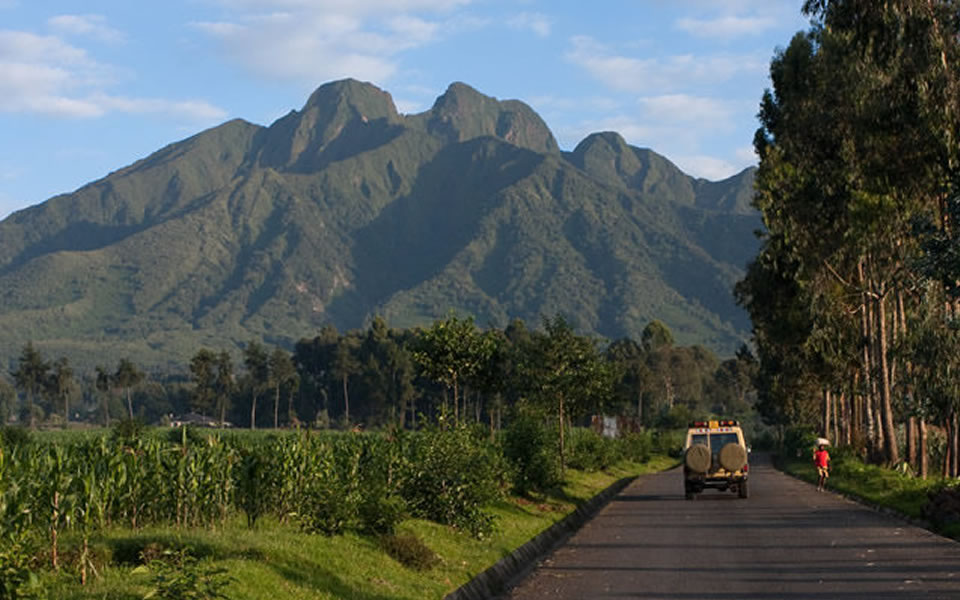 Situated in northwestern Uganda covering 160 square km is one of Rwanda's most popular national parks; Volcanoes national park which is also known as Parc National des Volcans in french. Of the 8 Virunga ranges, the park encompasses five ranges that include Bisoke, Muhabura, Gahinga, Karisimbi & Sabinyo and borders Congo's Virunga national park & Uganda's Mgahinga gorilla park.
The star attraction in Volcano park is arguably the mountain gorillas that roam these ranges freely while the golden monkey and Dian Fossey Research center & grave also attract nature & wildlife enthusiasts. About 500 mountain gorillas inhabit the Virunga ranges with up to 380 mountain gorillas calling the park home making it the second best gorilla trekking destination after Bwindi impenetrable forest in Uganda.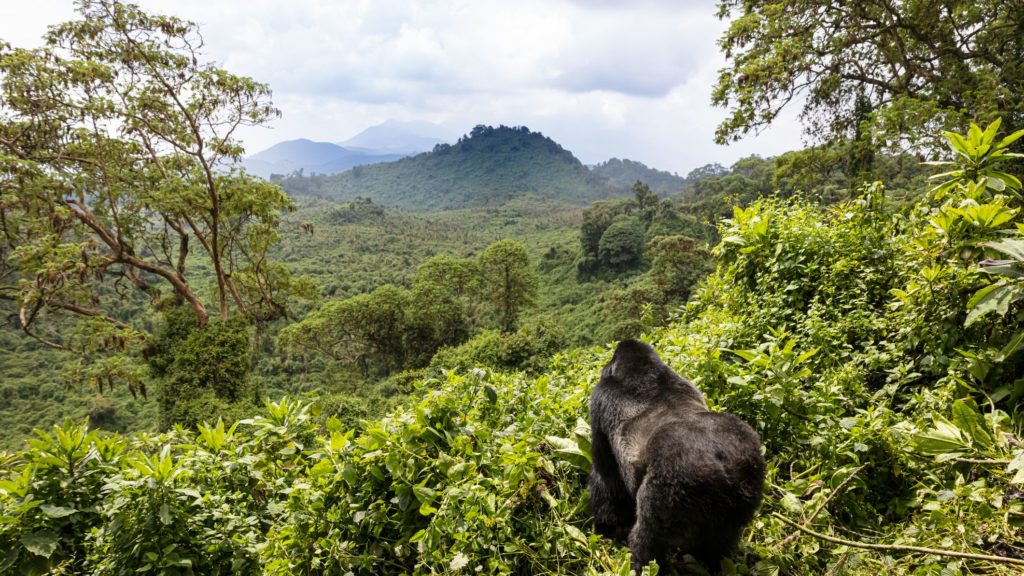 Top activities to do when on safari in Volcano national park include gorilla trekking adventures, golden monkey trekking, mountain hiking, Twin lakes tour, Dian Fossey trail tour, bird watching, and nature hike trail among others.
Getting there – The road trip from Kigali city to Volcano park lasts about 2 hours and a half via the RN4 route.
Planning to visit Volcano national park for gorilla safari adventure and require a good 4×4 car for the road trip, we at Rent A Driver Rwanda will be more than happy to get you a good car that suits your budget plus personal interests. Whether you decide to self drive to Volcano park or travel with a guide, there is no denying its much safer and more comfortable in a private rental.
You can hire a car in Rwanda today for a trip to Volcano park by simply sending us an email to info@rentadriverrwanda.com or call us now on +256-700135510 to speak to our reservations team.