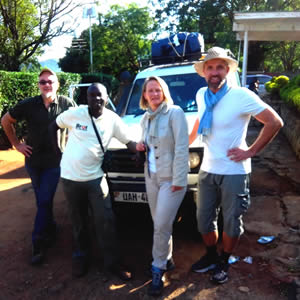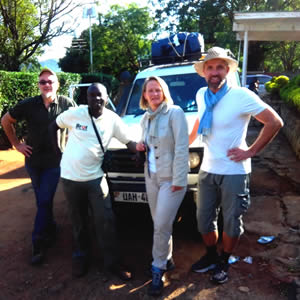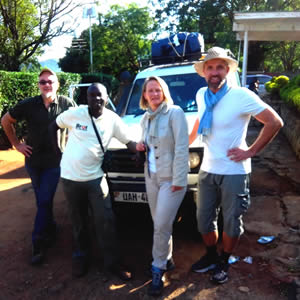 I go by Haruna Kakimba, an Allah-fearing driver passionate about taking tourists around Rwanda & Uganda. Equipped with a valid driver's license and over 15 years of experience in the tours & travel business, there's no denying that you will get an amazingly safe & comfortable road trip when you decide to hire me as your next driver in Rwanda this season.
Having graduated from some of the top driving schools in Rwanda and undergoing a mechanics course, I have been able to acquire vast knowledge about what it takes to properly drive, maintain and repair a car. You won't have to worry about fixing a flat tire, working on the battery or engine issue, cleaning the car, or any other job during your trip with me as I got it all covered to give you that stress-free journey you deserve. I ma very fluent in English, French, Luganda, Lunyarwanda, Lukiga among other languages hence you can be assured you won't miss out on any conversation or information you might need.
Destinations – I am proud to have traveled to numerous popular and less-known destinations and attractions in Rwanda & Uganda. Some of the most frequented destinations include Akagera national park, Nyungwe forest, Volcano park, Kigali city, Kampala city, Kbuye, Gisenyi, Bwindi forest, Mgahinag forest, Kidepo valley, Lake Mburo park, Kibale forest, Jinja to mention but a few. I have adequate up-to-date knowledge about routes taken to get there as well as information about wildlife, culture and attractions in the above-mentioned destinations.
Cars Driven – I drive both manual and automatic transmission cars with favorites being the Land cruisers and vans. I also drive saloon cars, compact SUVs, crossover SUVs and luxury cars for special occasions like weddings or VIP convoy private transfers.
To hire Haruna Kakimba as your personal driver in Rwanda this season, simply get in touch with us by sending an email to info@rentadriverrwanda.com or call us now on +256-700135510 to speak with our reservations team.