6 Days Safari In Rwanda With Herbert Musuza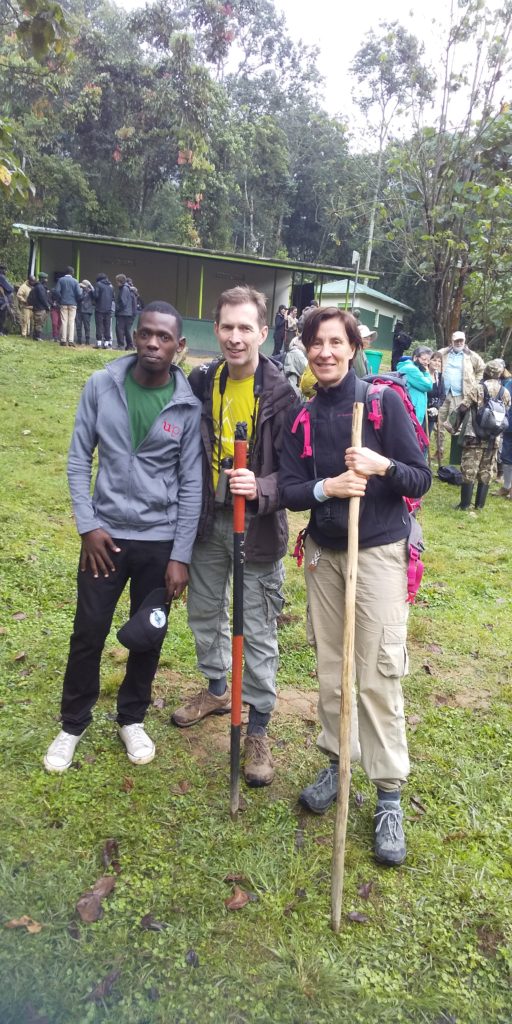 A safari in Rwanda is a fusion of culture, history and wildlife, the land of a thousand hills has plenty to offer for every type of traveler. The mountain gorillas may be the star attraction in Rwanda but don't be mistaken to think that there aren't many more attractions and things to do. I have been driving in Rwanda for the past 8 years and i can guarantee you will get the most out of it in just 4 days.
I had the privilege of taking Embo Tom & Kati, a lovely couple from Portugal around Rwanda's top 3 national parks on 4 days Rwanda safari adventure that started in Uganda. Take a look through what happened on daily basis, activities and accommodation plus hours taken to get to each destination.
Day 1- Transfer To Bwindi Forest
I drove to Entebbe airport to pick up Tom & Kati as early as 5am in morning, we started our long journey to Bwindi forest- home of the mountain gorillas. The road trip from Entebbe to Bwindi forest lasts about 10 hours using the Mbarara-Masaka road and Kabale-Mbarar road. We made a stopover in Mbarara for some lunch and refreshments before continuing our road trip to Bwindi forest arriving in the evening. We checked in at Ichumba gorilla lodge where we would spend two nights.
Day 2 – Gorilla trekking begins
After a hearty breakfast, i drove them to the park headquarters where they would get a briefing from UWA guides before making their way into the impenetrable forest in search of the gorillas. I stayed behind and waited for about 5 hours when they came back after a successful gorilla trekking experience. They showed me pictures and recorded videos of the gorillas feeding, playing relaxing in the wild. I drove them back to Ichumba safari lodge in the evening for dinner and an overnight stay.
Day 3 – Transfer to Akagera national park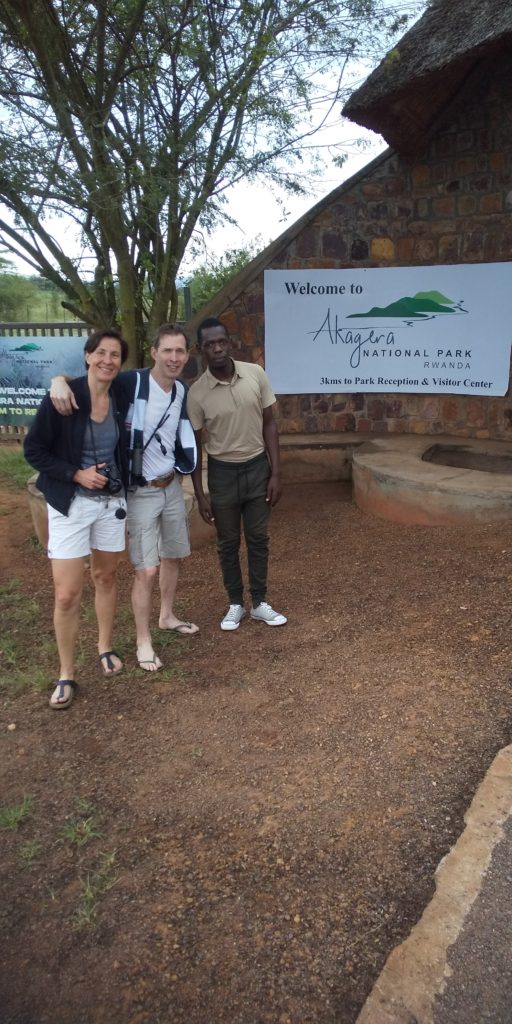 After an early morning breakfast, we checked out of the lodge to start our trip to Rwanda; the Land of A Thousand Hills. I first drove them to Volcanoes park for a short bird-watching expedition before we continued to Akagera national park. It took us about 5 hours to drive from Volcano park to Akagera arriving in the evening. We checked in at the Rutete community lodge for dinner and an overnight stay.
Day 4 – Game drive & visit to Lake Muhazi
We set out for a morning game drive in Akagera national park expecting encounters with various mammals and bird species. The park officially became a Big Five park in 2017 and we got a chance to encounter 4 of the five including lions, buffaloes, elephants and rhinos. We got a chance to visit Lake Muhazi before proceeding to the Rutete community lodge.
Day 5 – Travel to Nyungwe
Our Rwanda safari adventure continued with a trip to Nyungwe forest, one of the best places to see chimpanzees and other popular primates in Rwanda. The road trip from Akagera park lasts about 7 hours with stopovers for lunch and relaxation. We checked in at the Nyunwe forest lodge for dinner and an overnight stay.
Day 6- Hiking in Nyungwe and transfer back
After an early morning breakfast, Tom & Kati were scheduled for a hiking trip in Nyungwe forest using the Ngabwe trail- a 4.7 km trail that starts from Kitabi reception taking you through hills and valleys offering stunning views of the forest and a chance to encounter a variety of bird species. After the hiking adventure, we drove back to the lodge, checked out and started the trip to Kigali city ending the safari.
Overall we really had an amazing road trip through Uganda & Rwanda plus the Land cruiser didn't get any mechanical issues giving Tom & Kati that safe and comfortable road trip worth every penny they paid.
To hire Herbert Musuza as your driver in Rwanda today, simply get in touch with us by sending an email to info@rentadriveruganda.com or calll us now on +256-700135510 to speak with our team.