Top Services Offered By Rent A Driver Rwanda
Rent a driver Rwanda is a car hire department under Mumwe Safaris Uganda. It offers safe and reliable car rental services in Rwanda at the most affordable rates all year round. Car rental in Rwanda is made easy with our fleet that features different vehicles including saloon cars, 4X4 station wagons, SUVs, minivans and minibuses among others.
We pride ourselves on offering world-class car hire services catering for various customer needs that suit your budget. Customers come in for different transport needs, and in this article, we share with you the top services offered by Rent a driver Rwanda;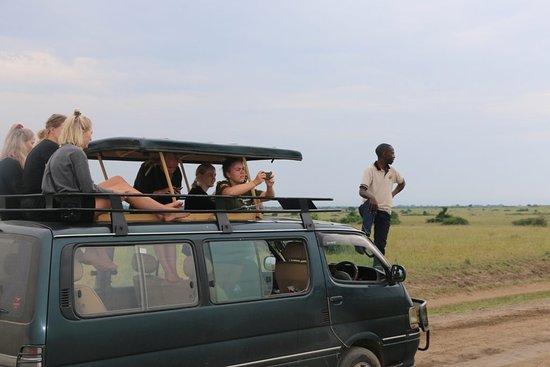 Driver hire
As its name states, Rent a driver Rwanda awaits you to contact them for professional, experienced, smart and knowledgeable drivers who are always ready to take you to destinations. Our drivers are time conscious and have good customer care. If you are planning for a trip around Rwanda and are in need of a reliable driver, look no further than Rent a driver Rwanda. You can hire a car with a driver or hire the driver alone if you have your own car.

Guided tours
Travelers who want to traverse Rwanda with drivers that are perfectly familiar with destinations of their interest are looking for a smoothly guided safari. The best way to have this is to rent a car with a driver from a local trusted agency. At Rent A Driver Rwanda, we organize guided safaris which include arranging the itinerary, booking accommodations and activities, reserving a well-serviced safari car and its well experienced driver.

Wedding car hire
Planning for your big day to exchange vows soon and still wondering where to get the best wedding car? Yes, we understand how special this day is and should be memorable. So we offer trusted services of bridal car hire in Rwanda. Our fleet has a variety of luxury and midrange cars suitable for wedding; limousine, land cruisers, vintage cars, range rovers, Mercedes and many more that you may want to use for the day. The cars are hired with smart drivers who are also time conscious.

Self drive safaris
Lately, the number of travelers who want to adventure on their own has increased. They want to sit behind the wheels and get to their destinations by themselves and at their own pace. This is one of the most thrilling experiences to have in Rwanda. Therefore, you can hire a car for self drive from Rent A Driver Rwanda. Our vehicles are well serviced and in good mechanical condition to minimize stoppages that could result from the car condition inconveniences.

Airport transfers
If you are planning for a flight to Kigali international airport and wish to connect to your next destination easily, quick and safe, then you should arrange for an airport transfer with a trusted car rental agency. When you choose to hire a car for an airport transfer in Rwanda with us, we offer friendly rates that include the car, driver and fuel. All you have to do is make a choice of your car and confirm reservation for the travel date and time.

Tour packages
Travelers may need help in preparing their safari itineraries because they have less knowledge about the destinations or have no time to arrange the packages. In addition, the itinerary prepared by a local tour operator is more reliable because they know it all. We arrange safari packages including all the necessary amenities during the trip such as accommodation. Depending on your interest, we can also prepare a safari package that includes only specific items.

Long term car rental
Planning to hire a car for a long period of time from one month or more and are looking for the best services? Just contact us and enjoy hot deals. Long term car rental services are offered at a discount. The amazing rental fee includes car servicing and maintenance and the driver but excludes fuel.

Obtaining the best car rental services in Rwanda has been made easy with Rent A Driver Rwanda. If you looking for any of the above services, get in touch with us through info@rentadriverrwanda.com or +256-700 827247 / +256-700135510.