The Best Rental Cars For Group Safaris In Rwanda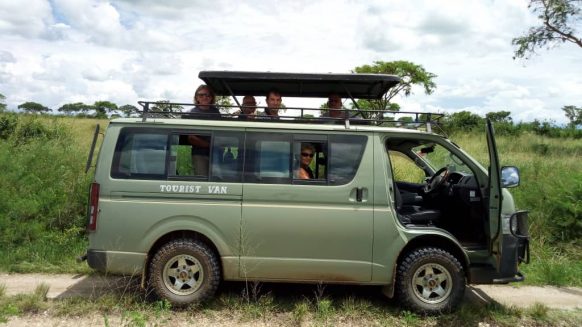 Traveling in a group will always give you that sense of security and belonging whether it's with family, friends, school or workmates. Traveling alone may be a cheaper option but there is no denying you will get the best adventure in the company of others- the benefits of traveling a group are multiple including cutting accommodation costs, leaving the planning to the group leader plus there is always safety in numbers.
Rwanda is one of the most alluring safari destinations in Africa renowned for her rich & intriguing culture plus wildlife. The majority of tourists safari Rwanda for a chance to encounter the incredible mountain gorillas while others love to experience the culture & history and embark on exciting game drives & primate tracking tours. Getting to these attractions requires the best private means around and that's why you need to rent a car in Rwanda for self drive or with a driver with the latter the best option for group travelers.
We at Rent A Driver Rwanda offer a wide range of rental cars perfect for group safaris in Rwanda but we have singled out the best 4 4×4 cars you can book based on price and number of seats.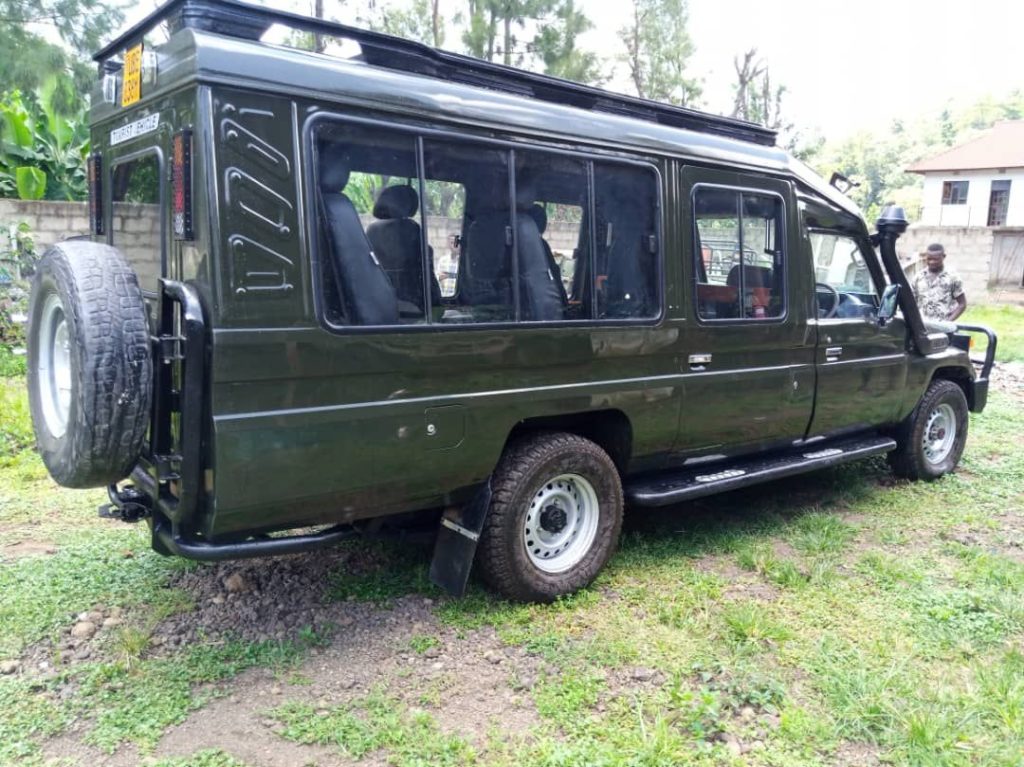 Safari Van – Top of the list is the 7-seater minivan that features a pop-up roof that offers tourists on Rwanda safari a chance to get clear views of the wildlife and nature. Prices range from US$ 100 to 130 per day with a driver excluding fuel.
Safari Land Cruiser – This is the most expensive Rwanda safari vehicle to hire and is regarded as the strongest and most reliable 4×4 car in Africa. Seating between 7 to 9 passengers, the safari land cruiser features a pop-up roof plus a cooler box. Rental prices range from US$ 200 to 230 per day with driver excluding fuel.
Coaster Bus – If you are planning a group safari of more than 20 people, then we highly recommend you hire a coaster bus in Rwanda for the total comfort of your group. The minibus can seat up to 28 passengers comfortably with adequate head space and roof cargo racks not to mention small TV set for entertainment. Minibus rental prices range from US$ 180 to 200 per day including driver, excluding fuel.
Super custom Van – The HiAce minivan is the cheapest group van for hire in Rwanda seating up to 6 people comfortably. Its perfect for business group trips given it's classy interior and cozy adjustable seats, it features an AC with a sun roof. Rental prices range from US$ 70 to 90 per day with a driver.
If you planning to safari Rwanda as a small group or family, then you should consider hiring one of the above cars. You can rent a car in Rwanda today by simply sending an email to info@rentadriverrwanda.com or call us on +250-700 827247 / +256-700135510 to speak with our reservations team.
Bula Muhoozi