Top 5 Exciting Places To Visit When You Self Drive Rwanda
Rwanda quickly grew from a war-devastated country to one of the top safari destinations in East Africa renowned for her unique culture and wildlife. A self drive trip is the cheapest, most private and flexible way to explore Rwanda offering you the chance to visit any destination of your choice at your own pace and time.
There are numerous tourist places to visit in Rwanda including national parks, genocide memorial sites and cultural centers but the majority of these places are found in remote regions of the country. You will require a strong and reliable 4×4, cross-over SUV or minivan to explore these places safely and comfortably. All you require is a GPS or Google Maps app to help you guide you to these destinations offering time and distance estimations plus points of interest along the way.
Are you planning to tour Rwanda on a self drive adventure but still haven't decided which places to visit?, we proudly present to you 4 exciting destinations guaranteed to give you a full feel of Rwanda's wildlife, culture and history.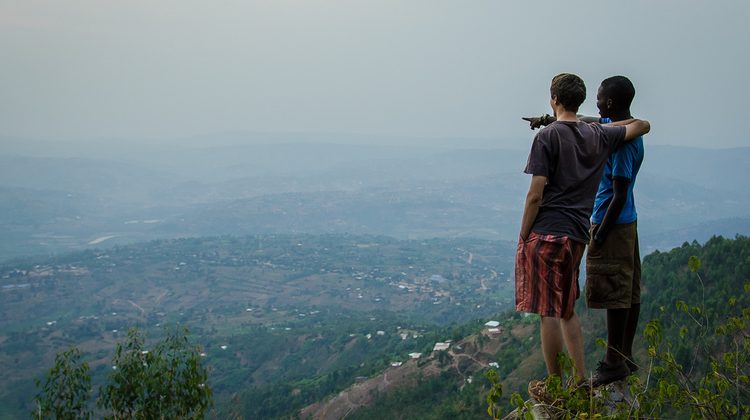 1- Kigali City – The capital and largest urban center of Rwanda is the best destination to sample the rich culture and history of Rwanda. The city is home to a variety of cultural and historic sites top of the list being genocide memorial sites that give you a picture of what it was like during the 1994 Rwanda genocide. Other places of interest include art museums & centers, local markets, and churches among others. The well-marked streets coupled with good communication ensure you easily explore the city with a car GPS or Google Maps.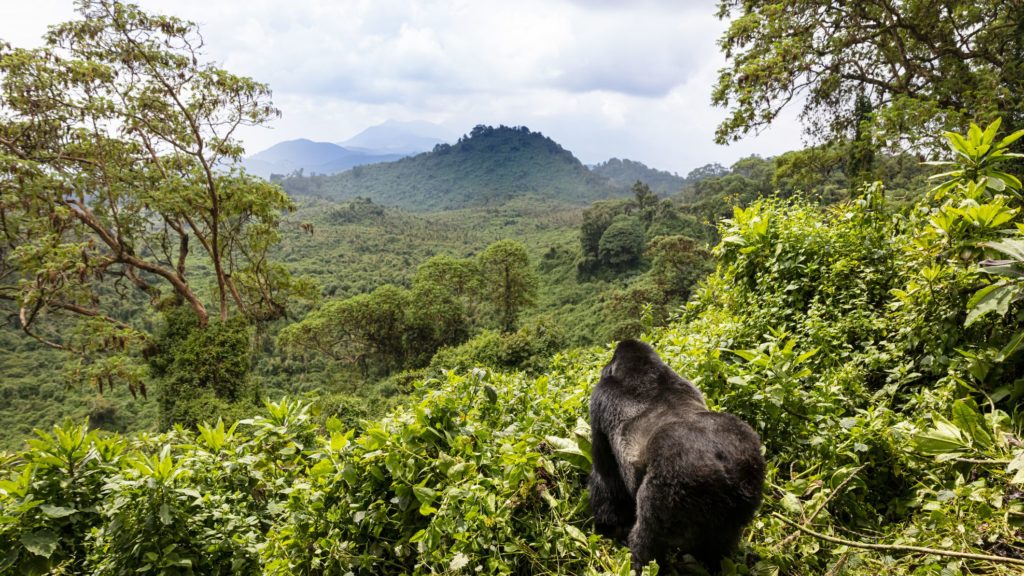 2- Volcanos National Park – Established as early as 1925, Parc Nationale des Volcans is Africa's oldest national park situated 105 km northwest of Kigali city. The park is renowned as a home of the infamous mountain gorillas– one of the most sought-after endangered species in the world. A chance to get close to the mountain gorillas is considered as the greatest wildlife encounter by many travelers. Other exciting activities to do when you visit Volcanoes National Park include golden monkey trekking, mountain hiking, exploring Musanze cave, visiting Iby,iwachu cultural village and Dian Fossey grave tour.
3- Akagera National Park – Another exciting destination to visit when you self drive Rwanda is Akagera park. Established as early as 1934, the park is a unique blend of savannah, swamp and montane habitats making it the perfect destination for sightseeing game drives and nature walks. Some of the top wildlife species to encounter during the game drive and boat cruise on Lake Ihema include elephants, lions, buffaloes, zebras, hyenas, bushbucks, Cape Elands, duikers, and waterbucks among others.
4- Nyungwe forest – Situated in southwestern Rwanda about 177 km from Kigali city is another fascinating forest home to 13 primate species that include up to 500 chimpanzees, golden monkeys, L'hoests monkeys, vervet monkeys, blue monkeys, Hamnlyns monkeys, olive baboons, Ruwenzori colobus, dents mona monkey among others. A self drive trip to Nyungwe forest offers a cheaper alternative to Volcanoes park for primate lovers and nature enthusiasts.
5- Lake Kivu – Situated on the Rwanda-DRC border on the western branch of the East African rift valley is Lake Kivu- one of the African great lakes and the best destination to visit if you are seeking for a mix of relaxation and adventure. Some of the top activities to do when you visit Lake Kivu include kayaking, sport fishing, bird watching, water surfing, a boat cruise to Munini & Amahoro islands, Nyamurindi island coffee tour, mountain biking and hiking among others.
So if you are planning to visit Rwanda but still haven't figured out which destinations to visit, then the above 5 will give you inspiration when choosing where to go on a Rwanda self drive adventure. You can rent a car in Rwanda and embark on a self drive trip by contacting us now at info@rentadriverrwanda.com or call us now on +250-700 827247 to speak with our team.
Bryan Muhoozi