Top Sites For Exciting Camping Adventures In Rwanda

If you are planning for an adventure safari in Rwanda and are looking for fantastic ways to quench your thirst for immensely getting close to nature, camping is the best way to have your dream come true. Staying at a camp site means typically getting in touch with nature at the most critical moment of the day in the wilderness. For budget travelers planning for African safaris with Rwanda on their bucket list, a camping trip will not be regrettable. When camping in Rwanda, adventurers enjoy the experience as they capture the scenic views of the landscape, the open grasslands, valleys and undulating hills extending to infinity.
Campsites in Rwanda have been designated by the authorities in charge of national parks and they have been proven safe for tourist stays. The camp sites are equipped with shared bathrooms, pit latrines and firewood. Visitors are advised to hire camping gear with their tour operators and arrive at the camp site well equipped.
The best wildlife reserve for camping in Rwanda is Akagera national park. This is because of its open plains which are ideal for camping set ups. The rest of the parks- Volcanoes national park and Nyungwe forest national park are forested and hence inappropriate for camping trips.
The 3 top camp sites in Rwanda include;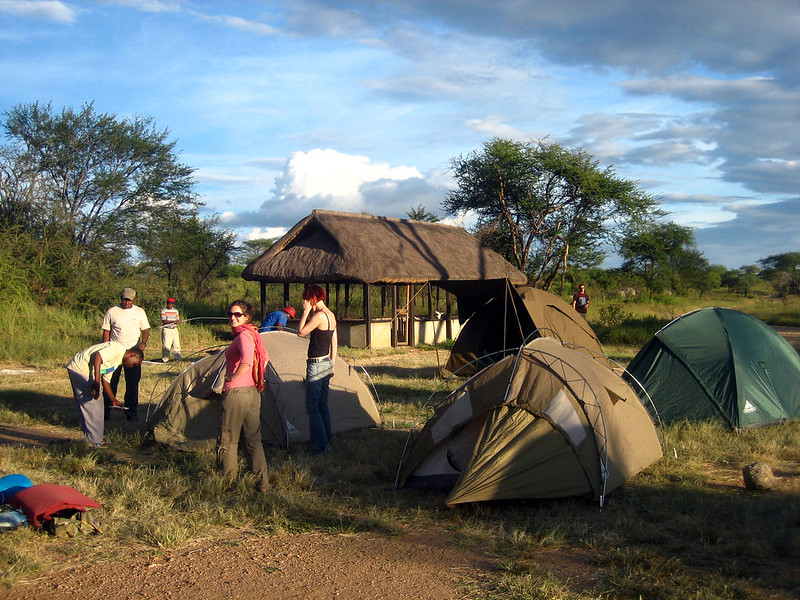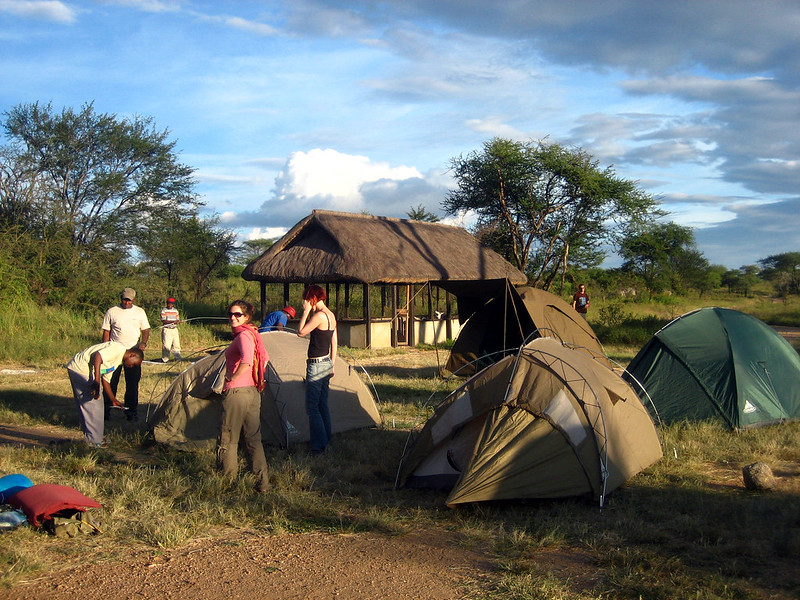 Shakani campsite
Shakani campsite is gorgeously situated near Lake Shakani offering magical views of the lake and the surrounding. Visitors who stay at this campsite have an opportunity to participate in sport fishing at the lake. They also have a chance to spot several wildlife at the lake including hippos and a variety of water birds. A relaxation at the camp site is more enjoyable with the cool breeze from the lake that rejuvenates campers after a hectic day of exploration.

Muyumba campsite
Muyumba is the closest campsite to the entrance of Akagera national park. It is amazingly situated on a ridge towering over lakes Ihema and Shakani. While at Muyumba campsite, you can catch some views of the neighboring Tanzania.

Mutamba campsite
This campsite is also located in Akagera national park, the only savannah wildlife reserve in the land of a thousand hills. Since the site is situated within the park which is home to countless numbers of wildlife, it offers a chance to spot game including elephants, buffaloes and antelopes among others. Visitors who want to camp at Mutamba don't have to worry about the animals because the site is well maintained from any danger of the wild animals.
Things to engage in while on your camping trip in Rwanda include boat trips, game drives, guided walks and fishing.

If you ever want to go on a Rwanda safari, whether self drive or a guided tour, and are looking to go camping, rent a car and camping gear that will suitably serve the very best of the activity. For reliable car rental services and camping gear rental in Rwanda, contact us today through info@rentadriverrwanda.com or call/chat with us at +256-700 827247 / +256-700135510.