Top 6 Rwanda Safari Destinations To Visit This Season
Rwanda is a paradise for safari lovers! From volcanoes to tropical forests that harbor some of the last population of apes to the game reserves, travelers have a list of places to visit and make memories. There is a variety of Rwanda safari destinations that can be visited in as short as 2 days to as long as 6 days tour or more. It is possible to have a much longer safari by combining Rwanda and Uganda tour to have a more adventurous experience in Africa.
Nicknamed the "Land of a thousand hills", Rwanda's landscape is mainly made up of rolling hills that make the country a scenic little destination. It has also been a good conserver of nature including wildlife and water bodies and a great preserve of culture and history. All these and more can be witnessed on a Rwanda safari. Here are the top 6 Rwanda safari destinations we recommend for tourists who want to explore the best of Rwanda.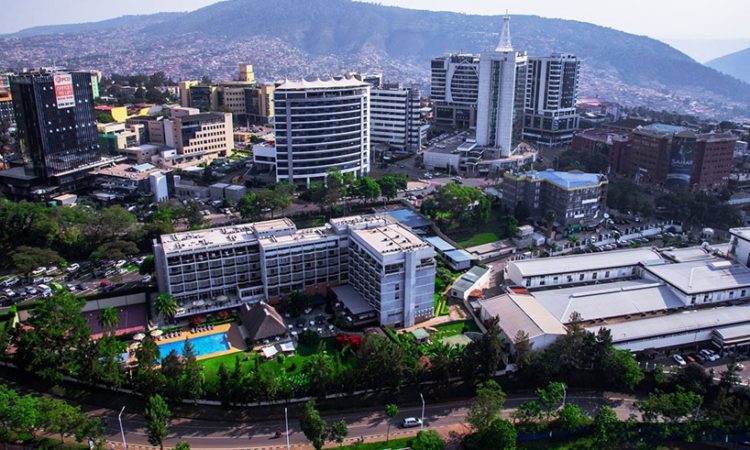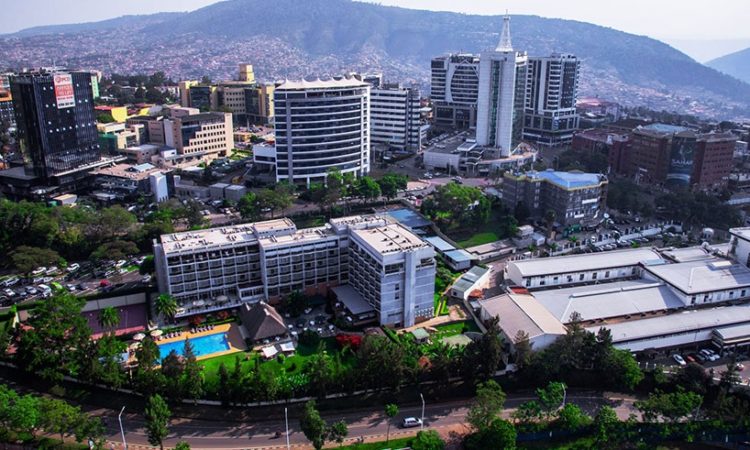 Kigali
Sitting at an elevation of 1,850m, the city Kigali is one of the most beautiful and touristic towns on the continent. It is a neat town named to be the cleanest in Africa, amazingly scenic with its undulating hills and has a rich heritage founded on the brutal genocide that was a tragedy to the country and an interesting culture.
Kigali welcomes a lot of people for city tours for dark tourism in museums and churches where the history of the Rwanda genocide has been preserved, Artisan shops and cultural centres to explore the culture of Rwanda and strategically located infrastructure for scenic viewing of the city. Places to visit in Kigali include the Kigali Genocide Memorial Center, Rwanda Art Museum, Inema Arts Center, Nyamirambo Women's Center, Natural History Museum and the Camp Kigali Memorial among others.

Volcanoes national park
As one of the most visited safari destinations in Rwanda, Volcanoes national park is hugely popular for its endangered mountain gorillas and golden monkeys. It spans the conical Virunga volcanoes and offers an opportunity to adventurers to the park to go volcano hiking. Volcanoes national park is a destination for luxury gorilla tours where tourists can easily spot the apes compared to other gorilla parks in Africa.
A gorilla permit in Rwanda costs USD 1,500. Other activities to do in volcanoes national park include golden monkey trekking, visiting the grave of Dian Fossey, mountain hiking and visiting the nearby community for the Iby'Iwachu cultural experience.

Akagera national park
Akagera national park is the only savannah park in Rwanda. It is composed of savannah, woodland, wetland and lakes. The reserve is home to a population of trans-located lions from South Africa, black rhinos, buffaloes, zebra, giraffes, monkey, elephants and various antelope species. Game drives are conducted in the morning and evening to look out for these animals. Boat trips on Lake Ihema offer a chance to get up close to aquatic and semi-aquatic wildlife of the park and various bird species including jacanas, herons, kingfishers, sandpipers, papyrus gonolek and hawks more. Other things to do at Akagera national park include nature walk and bird watching.

Lake Kivu
Located on the extreme western part of Rwanda, Lake Kivu is the best place to enjoy lakeside relaxation. The lake is one of the great lakes of Africa and is shared between Rwanda and the DRC. Tourists enjoy every moment at Lake Kivu seeing a range of attractions and doing various activities. Things to do at the safari destination include kayaking, boat cruise, island hopping, mountain biking and bird watching.

Nyungwe forest national park
In southwestern Rwanda, on the border with Burundi is the large Afro-montane forest Nyungwe. This is one of the most beautiful and pristine rainforests in Africa. The highlight for visits to Nyungwe Forest National Park is chimpanzee trekking which also offers a high chance to spot other primates that inhabit the forest. The spectacular beauty of the forest is worth exploring on the canopy walk. Visitors to the park can also go bird watching and visit tea plantations near the forest.

Gisenyi
With its new name Rubavu, Gisenyi is a large town in the north of Lake Kivu. It is located just about an hour's drive from volcanoes national park. This makes Gisenyi an ideal safari destination to visit after your gorilla trekking tour in Volcanoes national park. You can relax and enjoy a sundowner cocktail at the lakeside hotels at Gisenyi or head for agro-tourism around the tea and coffee plantations around the town.

The above-mentioned safari destinations in Rwanda offer tourists the best of its wildlife, culture and history. If you are planning for a trip to Rwanda but still wondering which places to visit, a combination from these top 6 will make an impressive bucket list. To book for a safari in Rwanda today, get in touch with us through info@rentadriverrwanda.com or +256-700 827247 / +256-700135510.