Top Things To Check On A Rental Car Before Driving Off
After confirming your road trip to the fascinating tourism destinations in Rwanda. Take courtesy to get familiar with all significant aspects of the car. This can be at least a day prior to the date of travel where you try to inspect the vehicle together with your service provider. Here are some of the top things that we advise clients to check on a rental car before driving off.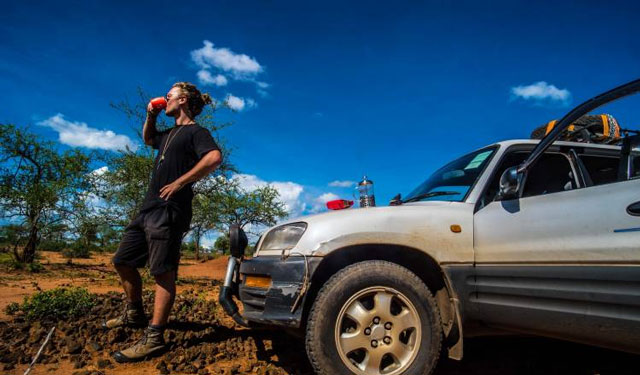 How much fuel does the Car consume?
When booking for your self drive trip, feel free to inquire from your local car rental agency about the fuel consumption of the car you have chosen to hire.

Get familiar with the dashboard
It is important to always check over the dashboard and get to know if the gauge is working and which one is considered for fuel, tachometer and speed.

Inspect the Exterior
Try to inspect the exterior by looking around if the car has got any damages before you set off. And incase there are any damages released before you take the car, let the service provider get aware of it. This will serve you from a lot of inconvenience when returning the car.

Check out the navigation system
In case you are lucky enough and the car features a navigation system like a GPS, take the initiative to test if it is working and also get familiar with it. And if you find anything challenging with the navigation system, you are free to inquire from your car rental agency before departure.

Inspect the lights, doors handle, windows as well as wipers
These look like small things but are extremely important for an exceptional road trip. Ensure that all these are functioning well without any struggles encountered along the road trip experience.

Check the safety of the tyres plus the seasonally fitting
It is important to check each and every tyres. Get to know the depth of the shallow tread. This should be less than 1.5 millimeters. If you get know some tyres are damaged, don't accept to take the safari for a safari the tyres are replaced.

Don't risk to ruin the experience of your road trip, therefore be responsible enough and check the above aspects on your vehicle before you set off for any road trip in Rwanda. It is therefore important to search for a genuine car rental agency like Rent A Driver Rwanda that offers reliable car hire services. Planning a dreamlife road trip in Rwanda this season? To rent a car in Rwanda for self drive trip, simply get in touch with our professional reservation team by sending an email at info@rentadriverrwanda.com or call us on +256700135510, + 256 414-699459 to speak directly to our customer care personnel.