Top 5 Hotels To Stay In On Self Drive Trip In Kigali City
Kigali the capital of Rwanda is ranked the 5th cleanest city in Africa and one of the few African capitals with well-developed infrastructure including hotels, roads, schools, and administrative structures. When it comes to accommodation, it doesn't limit anyone because it has it all ranging from up-market, mid-range, and budget hotels that provide great services, and below are the topmost 5 of each category respectively that you can book during a safari in Rwanda.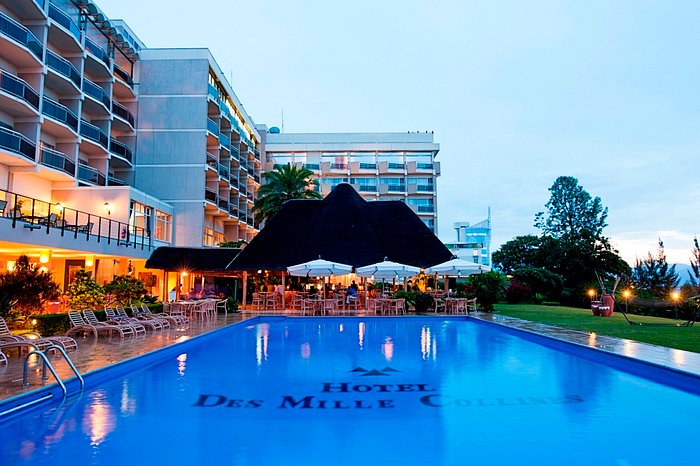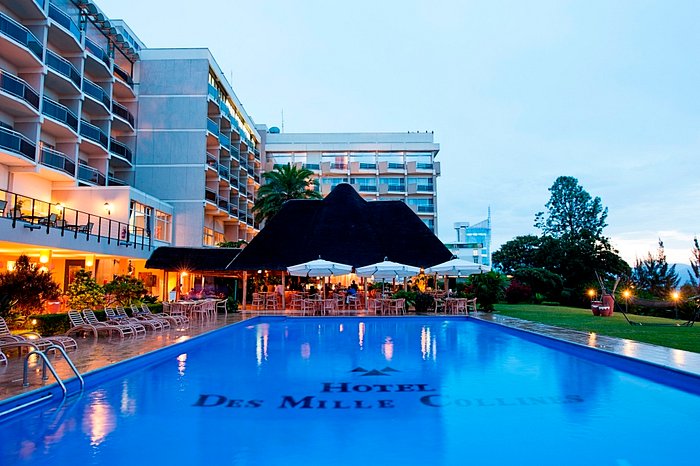 HOTEL DES MILLE COLLINES
Hotel des Mille Collines is one of the topmost 4 star famous and historical hotels in Kigali well known for being the Hollywood movie host of "Hotel Rwanda" a movie about the 1994 genocide where 1,268 people took refuge. Currently, it has 112 expansive rooms each with comfortable king beds, a serene atmosphere, television, the hotel has an open restaurant where both international and local cuisines are served, for both the hard and soft drinks, there is a well-stocked bar, swimming pool, free parking space so hesitate not to book with Hotel des Mille collines.

KIGALI SERENA HOTEL
Kigali Serena hotel is a 5-star hotel(luxury) in Kigali the capital of Rwanda just a few meters from the US embassy, has about 148 spacious rooms and suites each with well-designed king-size beds, unlimited WIFI, television, air conditioner, and delightful bathrooms, the hotel has a beautiful restaurant which meets your appetite with both the local and international cuisines, free spacious parking and mini-bar for all your beverages. Highly recommended for your booking during your vacation in the Republic of Rwanda.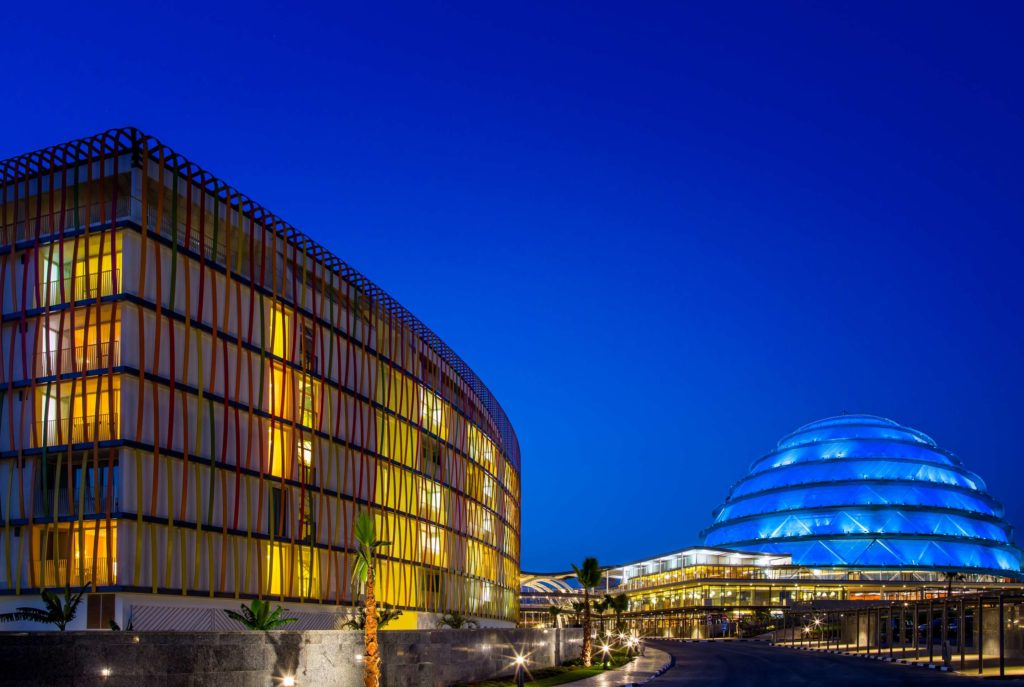 RADISSON BLU HOTEL
Radisson Blu hotel is among the topmost mid-range hotels where you can stay during your safari, a stylish 4-star hotel just a few meters from Kigali the capital city of Rwanda, with 291 gorgeous spacious rooms fully furnished with separate balcony, television, a restaurant that meets your appetite, a bar with all kind of beverages to meet your taste, free parking, swimming pool, fitness center so for a remarkable safari when in Rwanda, look no further and book with this hotel.

KIGALI MARRIOTT HOTEL
Another topmost hotel in Kigali where you can stay during your holiday in Rwanda is the Kigali Marriott hotel which is located downtown along KN3 Avenue, 254 fully furnished airy rooms with king-size beds, an air conditioner, a swimming pool, an open restaurant, a bar, a pool table all for your comfortable stay during your visit in Rwanda.

5 SWISS HOTEL
The 3 stars 5 Swiss hotel is among the topmost hotels in Kigali with 14 beautiful spacious fully furnished rooms each with a flat-screen television, king-size beds, a writing desk, free WIFI, free parking, bar and lounge, and the excellent part, you can come along with your pet.'

We at Rwanda Car Rental Services do hotel booking, pick-ups, self-drive, and guided safari, you can book a tour or rent a car in Kigali city online by simply emailing us at info@rwandacarrentalservices.com or calling us at +256 700135510 to get in touch with the reservation team.
Gloria Nalubega